Black Onyx Multi Necklace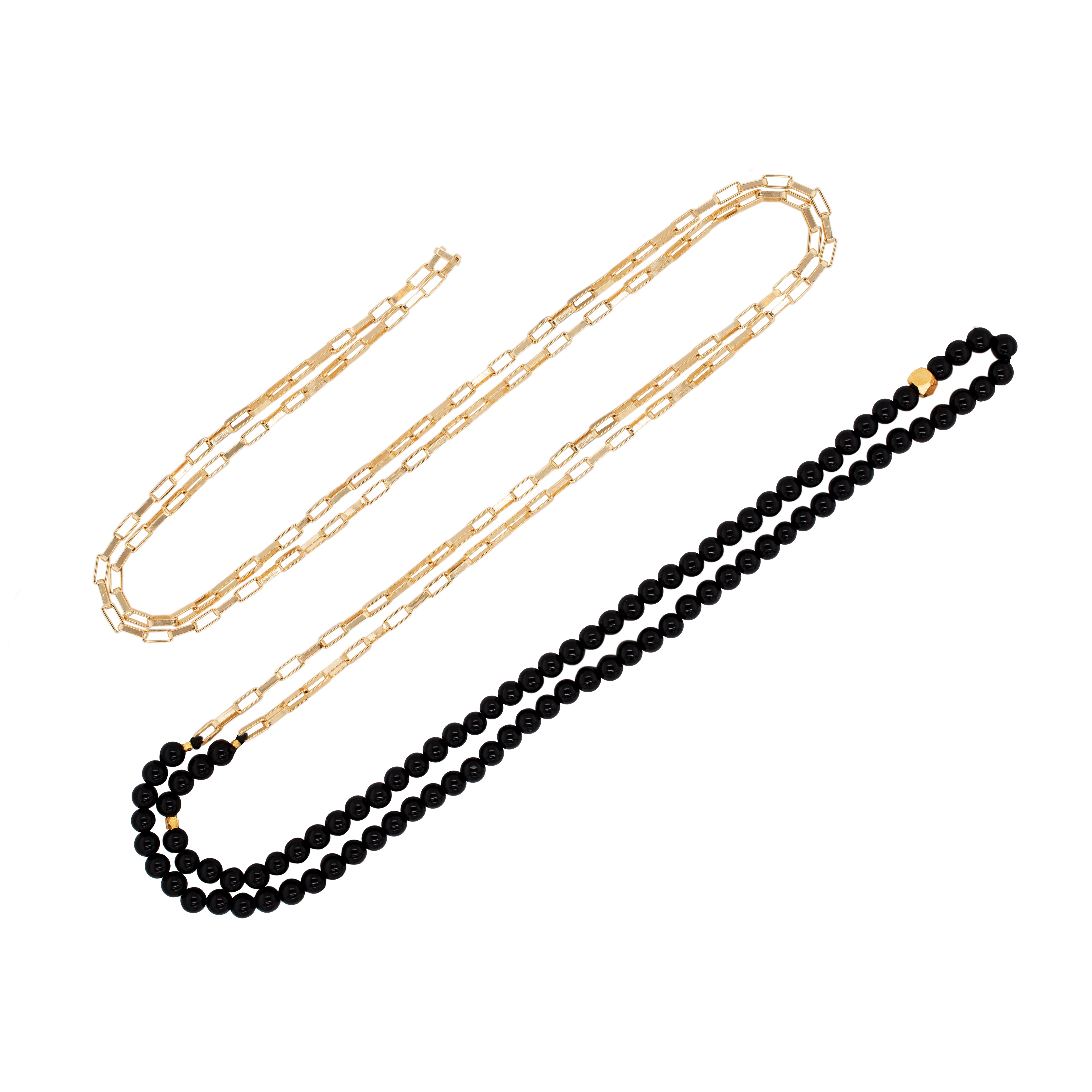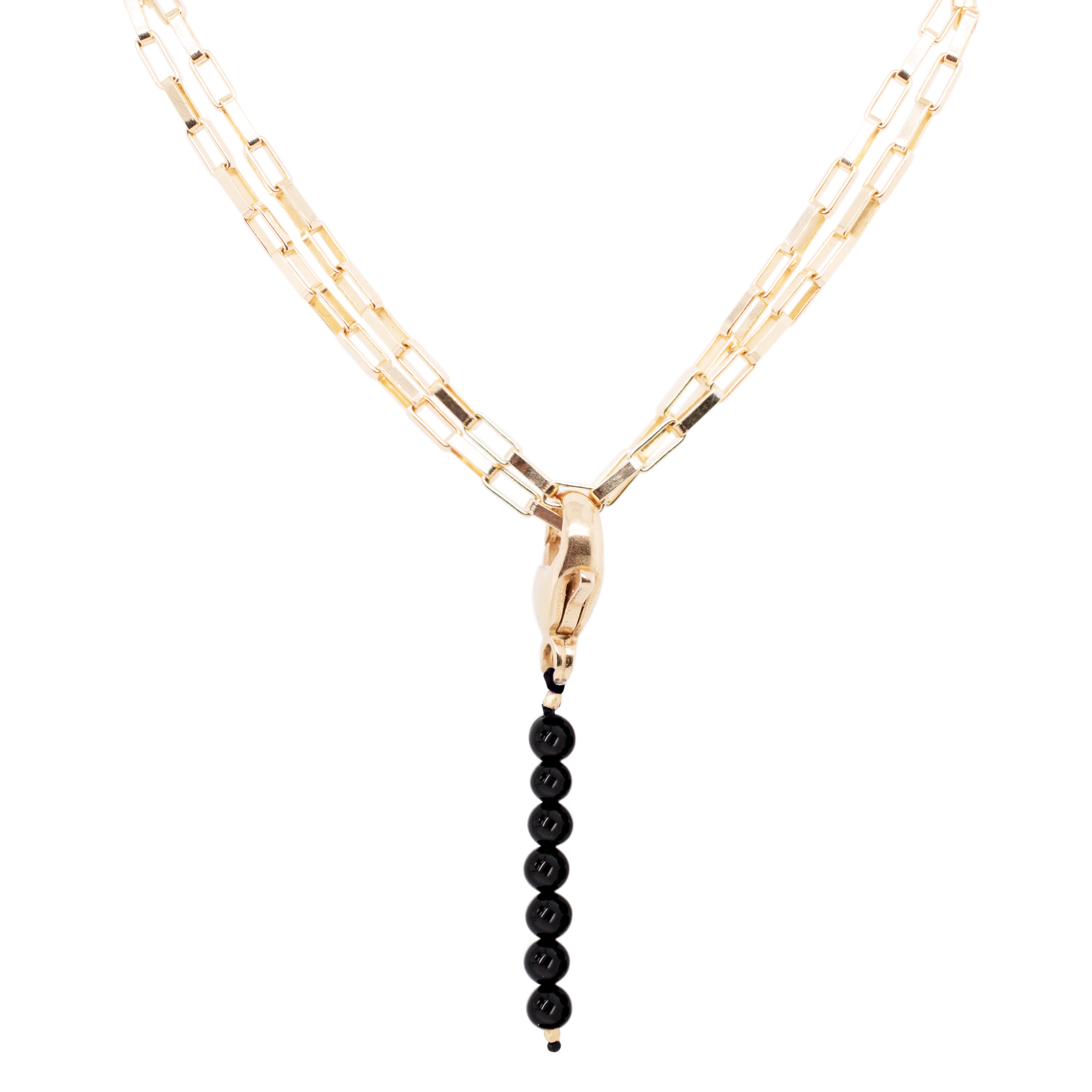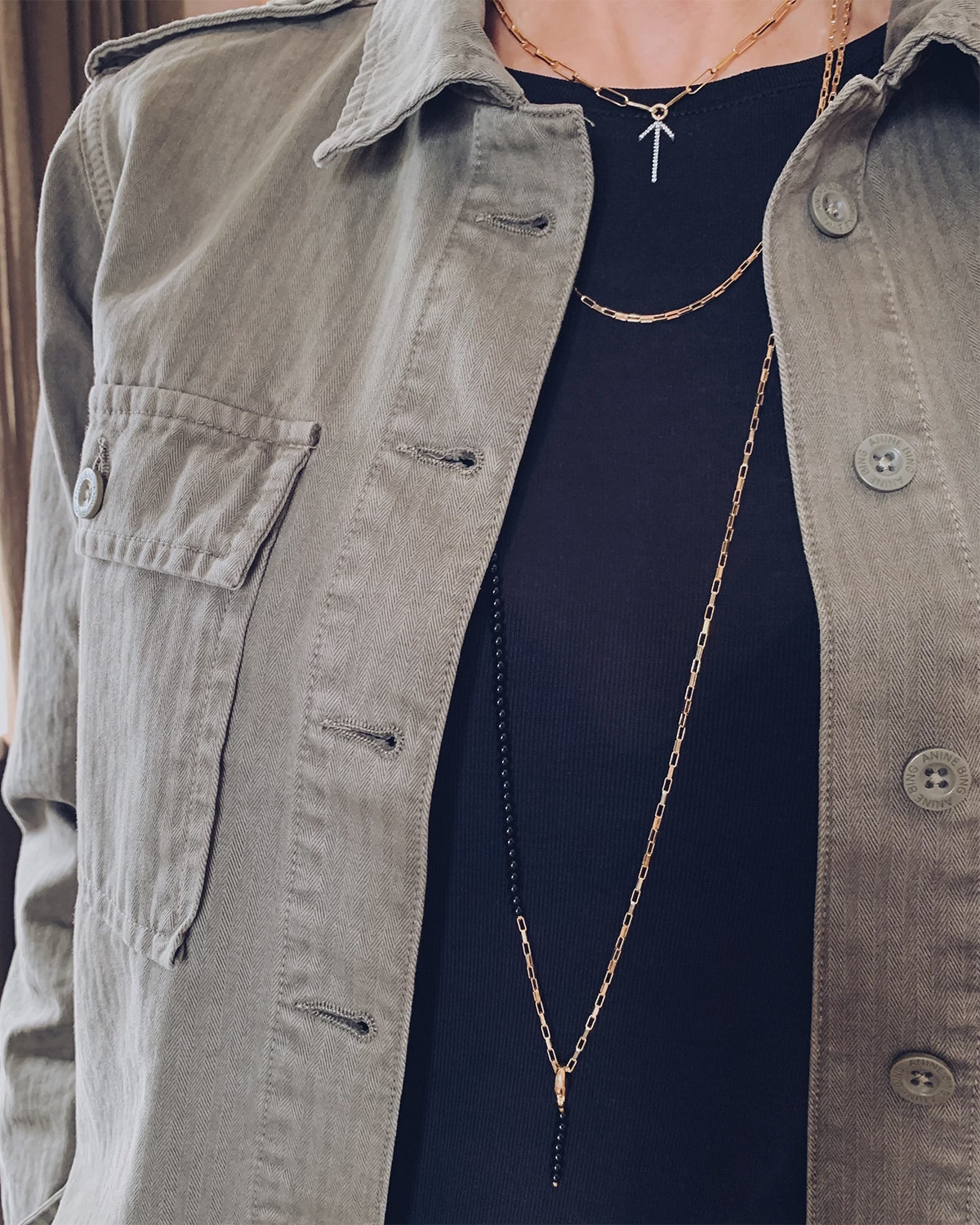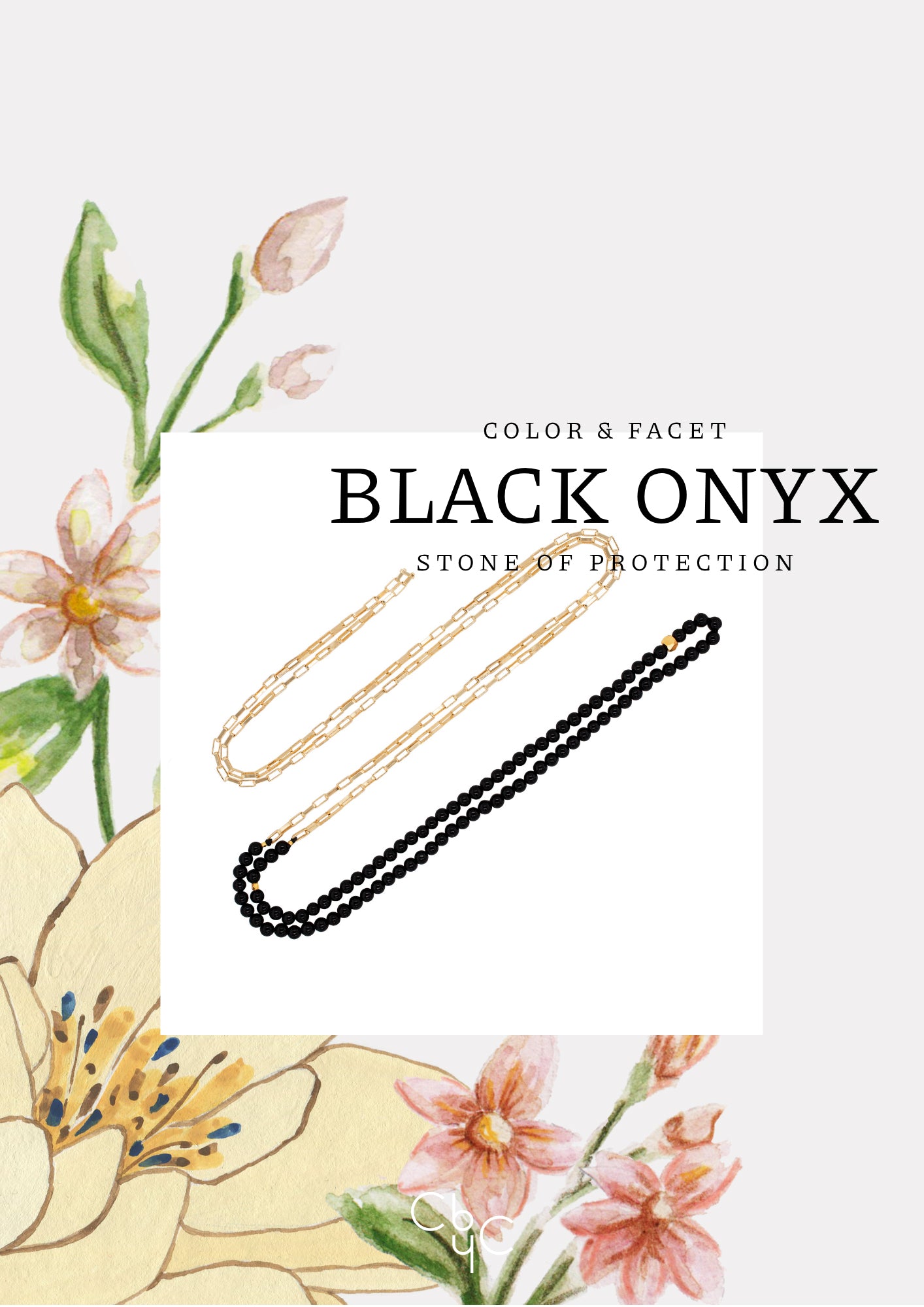 Estimated delivery time: 3-7 days
Available in: Gold Filled
Stones: Black Onyx
Chain Length: 98 cm. The length and style of this necklace can be changed. One way to style it is to connect two parts of the chain around the neck and create a layered look with one necklace. 
Note: The Black Onyx is a mysterious crystal. Since ancient times Onyx is believed to absorb negative energy. The more negativity it absorbs the darker the crystal gets.
It is said that Cleopatra used to wear Black Onyx for its protective features. Sensing negative energy, the crystal would vibrate, alerting the queen, Cleopatra, of potential danger.
Element: EARTH