One Pearl Two Chains Silver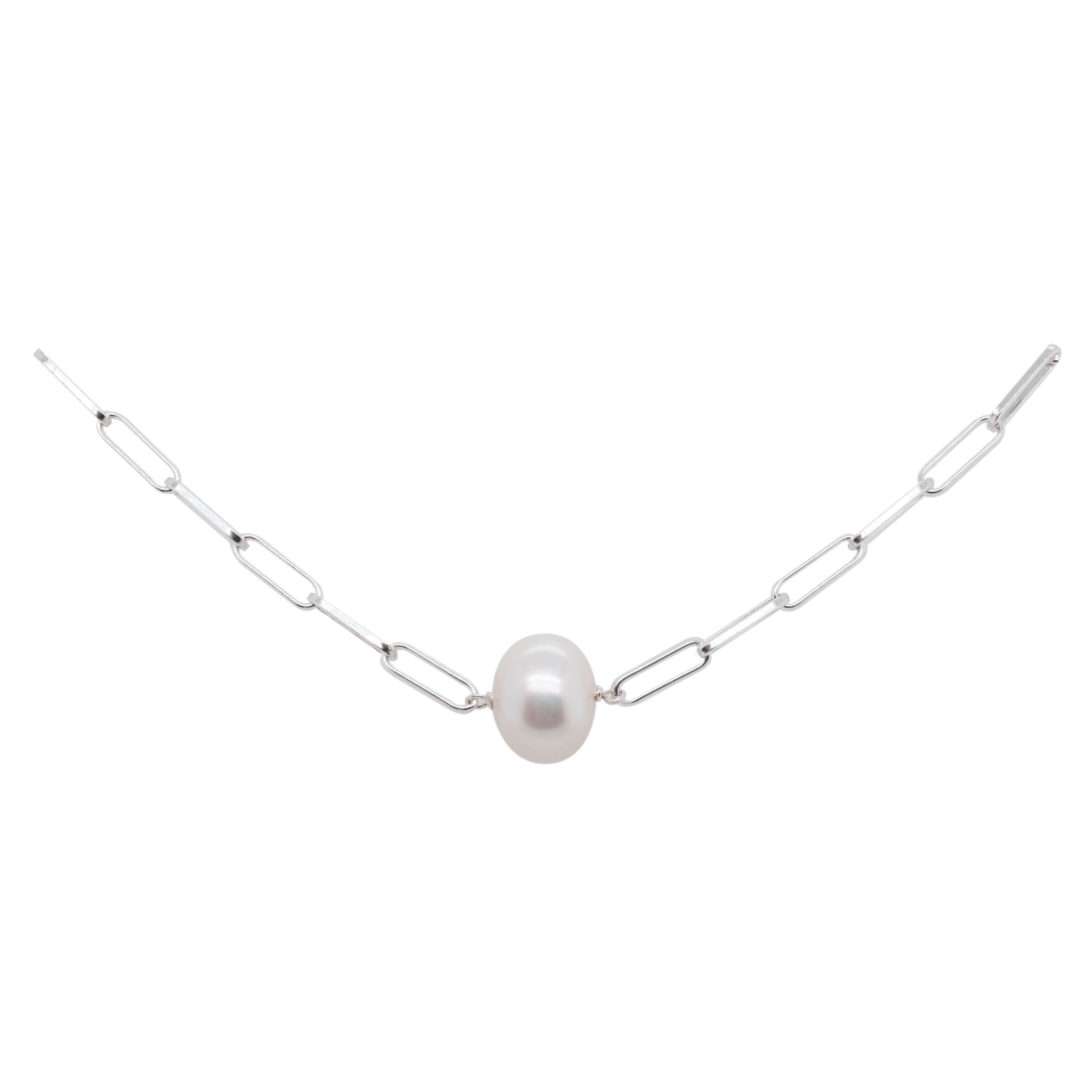 Estimated delivery time: 3-5 days
Available in: Sterling Silver
Chain Length: 47 cm. The length is adjustable. 
Info: All our silver jewelry is plated with rhodium. Rhodium is a white precious metal that prevents the silver from oxidizing and turning black. It also hardens the surface so the jewelry does not get scratched. However, keep in mind that the plating wears out over time.
Designers note:
This necklace is one of these designs that is more than meets the eye. Carefully calculated the single pearl is set in a chain with a precise finesse, perfectly framing the face.